New York 1999
Well in the next few weeks, this page will evolve into a verbal and pictorial online album of my New York experience. Pictures have yet to be develooped and scanned for use on the page, but they will be added as soon as possible.



---
The Beginning
We all met at John Wayne Airport, Orange County at 6:30am on April 2nd, 1999. We boarded a plane bound for New York, New York. The flight took approximately 4 hours and we were served breakfast and got to see the movie "Water Boy".

We landed at the Newark, New Jersey Airport around 1pm New Youk time and waited at the gate for our tour guide. He ddidn't show. The group split up, half going to baggage claim to get our luggage and find the guide, the rest waited with me at the gate as many were traversing the concourse for a restroom. We all met up at the baggage claim and found our guide, Joe Clancy.

Joe put us on our bus and gave us a brief run down of the weeks events. He explained how the first evening's agenda would work and talked to us about New York. We would arrive at the hotel and Joe would lead us to our daily meeting spot while Ms. Walsh checked us in and got our room keys. The hotel was going to put our luggage in our rooms for us while we got a brief tour of eating areas in our neighborhood. Our hotel, the Mariot Marquis, was located right in the middle of Times Square.

Joe showed us many restaurants around the hotel, as well as the MTV studios, which were in the building right next to ours. I had dinner with several others from our group at Ray's Pizza. What wonderful pizza and garlic knots!

After dinner, we went back to our rooms to unpack and change clothes for our first theatre experience of New York, Disney's The Lion King.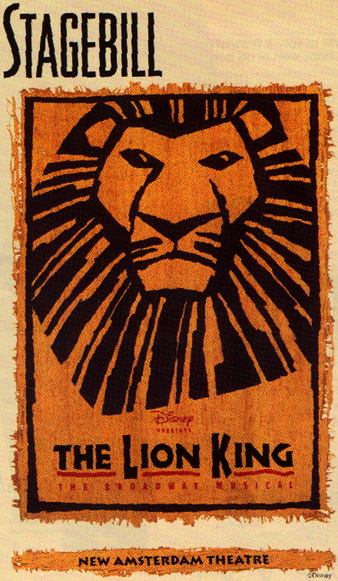 My personal take on the show: The scenic design was absolutely incredible with a turntable built into the stage, half of which would slide under the other half and a large staircase would rise, all while rotating! There were many other great scenic elements as well throughout the show. The lighting was incredible, using a mixture of robotic and standard instruments and even some special gobo effects to create great night time events. The costumes on their own were very impressive and creative, but as for how they went with the show, I was not impressed. The were confusing at times; do I look at the mask or creature, or do I look at the face of the person under or behind the character? I enjoyed the show, but it did not rank as my favorite for the trip.
After the performance, we returned to the hotel and did a little exploring. My room was on the 35th floor, an ear popping experience! We found out that there was a rotating lounge at the top of the hotel and decided to find it and see the view. 7 of us found our way to the top and what a view. We had virgin daqaries and sodas as we watched the city creep by us at a snails pace. After that we went back to our rooms for the night.






Day 2, April 3rd
Today brough our first schedule change. We decided that today would be the better day to see Lower Manhattan and the financial district since it would be nice to have Easter Sunday Mass at St. Patrick's Cathedral.
We met in the lobby and experienced what would be a recurring problem throughout the trip; tardiness from certain individuals! This became a regular event.
Joe took us to the subway to get our metro passes for the week and then introduce us to the New York Subway system. We rode the train down to Lower Manhattan where we alked around the city. We travelled to the World Trade Center where eight of us rode the 58 second elevator ride to the 107th floor of the building. What an incredible view of the city!!!! And I wasn't even scared to look down! Here are a few of the pictures from that excursion.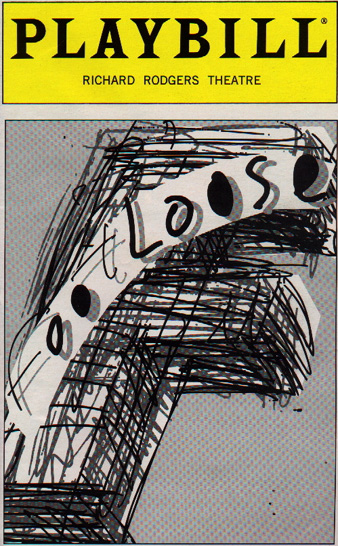 Then we travelled back to our hotel to change for our 2nd performance, Footloose. This is a musical remake of the movie of the same name. It had all the great songs from the movie and several beautiful new songs just for the musical. This was deffinately one of the best shows that we saw. Practically every member of the group bought the CD before the end of the trip.
After Footloose, we had a free evening ahead of us. We were given the option of waiting in line at TKTS to get tickets to another show that night or roaming the city on our own and seeing the sights. Many of us decided to wait in line to get tickets to see Les Miserables. Unfortunatley, by the time we got to the front of the line, all the Les Miserables tickets were sold out.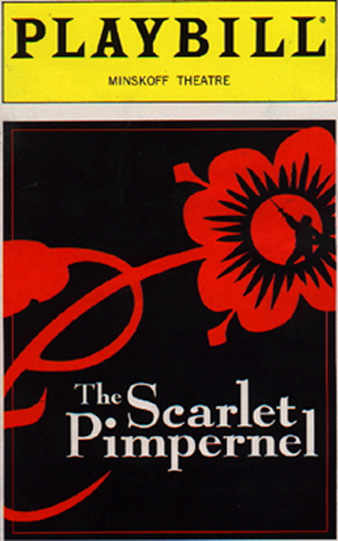 Instead six of us decided to see The Scarlet Pimpernel. We were able to get balcony tickets for $40 (that was half price)!

We went back to the hotel to change and get dinner before the performance. Luckily, the theater was literally around the corner from the hotel. The performance was awesome. This was easily my favorite performance of the trip.



This is a musical by the same composer as Jekyl and Hyde the musical. It is the story of the famed "Scarlet Pimpernel", a group of men from England during the French Revolution who helped to rescue the French and stop the tyranny of Robespierre. It was an amusing and amazing show. The set was great, the costumes, hilarious, the music- catchy!

After the performance, the group went out for coffee at Starbuck's and then back to the hotel for the night.




Day 3, April 4th (Easter)
Well, today started out pretty much like any other day. It was kind of cold and drissley, but we were ready. Our group split in two, one heading for St. John's Episcopol Church and one heading to 5th Ave. and St. Patrick's Cathedral. I went with the group to see St. Patrick's and experience Easter Sunday Mass. It is really interesting to walk up and down the streets of New York City and see amongst all of these modern skyscrapers and office buildings, beautiful and ornate gothic style churches. Here are a few of the examples that I found.
Unfortunately I did not get any pictures inside of St. Patrick's, but it was absolutely beautiful! Mass took less than 45 minutes as well!! What a surprise considering the number of people that were packed into the church.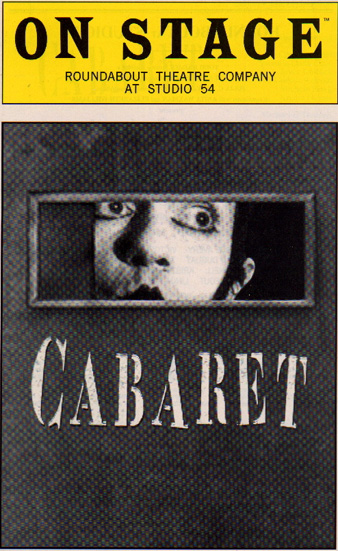 After Mass, we returned to our hotel for lunch and to go see Cabaret. Cabaret is a very interesting musical. It is about the lives of a few people who are tied together through a local cabaret just as the Nazi party is coming to power. The style of this musical can be rather shocking at times. The performers were fantastic, and we did have the privelege of seeing Alan Cumming perform.
The theatre building is actually the old Studio 54 club. The interior was created to place the audience in a style reminiscent of a cabaret. The "orchestra" section had actual tables and chairs. The "balcony" section had actual theatre seats, but the last row was a bar counter with high chairs for the audience to sit at. At each of the tables and the bar counter there were little individual electric lights that would brighten and dim during certain portions of the performance. We were also allowed to take food and drinks back to our seats to enjoy during the performance. They even had a full bar in the "orchestra" section!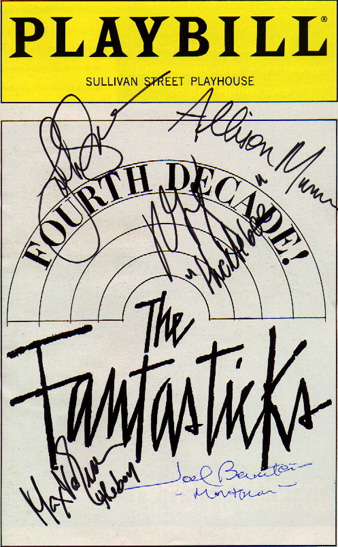 After Cabaret, we headed back to the hotel for free time and dinner. We were getting ready for our our next show, the longest running "Off-Broadway" production, The Fantastiks. This show has been playing for forty years continuously in the same theatre! It presented its 16,000th performance on December 18th which makes it the longest running musical in the WORLD!!!
Unfortunately, we were about ten minutes late to the performance, so we missed part of the opening. This was due to a miscommunication of show times. Despite this minor setback, we enjoyed an absolutely wonderful production. The cast was incredible, as we found out after the show.
We stepped outside after the performance and awaited the departure of the cast. We talked with John Savarese, "El Gallo", who has been with this production for a little over a year this round. He had done the production before and had taken time off to do other shows. We also talked with Max Von Essen, "Matt", and Allison Munn, "Luisa". They both were fairly new to the production, but both enjoyed being a part of it immensely. We were also able to talk briefly with Joel Bernstein, "Mortimer", and Gordon G. Jones, "Hucklebee". Both gentelmen were very kind to spend some time chatting with us.
If you are not familiar with this show, it is a love story. Very simple, yet very powerful. It teaches about the ways of the world and the ways of love. The music is also very catchy and memorable.
After the performance, we rode the subway back to the hotel, spent some time perusing the shops, including the "Virgin Mega Store" and Starbuck's again.


Day 4, April 5th
Today was probably the biggest fiasco of the trip. Looking back, it isn't all that bad because it all worked out, but it deffinately made for an interesting day.
The original plan: To leave the hotel at 7:30am to go be a part of the "TODAY" show. Thena tour of Central Park followed by a tour of Lincoln Center.
The modified plan: Leave the hotel at 10:00am for a tour of Central Park followed by a tour of Lincoln Center.
Actual events: Several people were unusually late for our meeting time, including one whole room that overslept. We left late for the subway and then through miss communication and lack of observation on many fronts, two student got on a train while the rest of the group remained on the platform!
We devised a new emergency plan to catch our two missing students. Joe would take the group to Central Park while Ms. Walsh and I tracked down our students. We would meet up with the group at 1pm at Lincoln Center. Ms. Walsh and I got off at the next stop and looked around; no students. So we went across the street to check the platform heading the opposite direction; no students. We took the next train back to our hotel and there were our two students at our meeting place!!! We were thrilled that we were able to find them so quickly!
Now our small group numbered four and we walked back up to 5th Ave. This time we were able to actually go into some of the shops since they were open. We went to The Museum Store and to FAO Schwartz. What an incredible toy shop!
After that, we walked through Central Park to get to Lincoln Center and I had my first authentic New York hot dog while walking through the park. We got some great pictures of our two wayward students while wealking through the park.
We met up with our guide at Lincoln Center to find out the the tour left without us, but if we wait in the courtyard, we could join when they came by. We were a little miffed by the treatment that we were recieving.
We eventually caught up with our group and got a tour and some history of both the Opera and Concert halls. Bith venues were extremely impressive. They perform a different Opera every night with two different ones on matinee days. They have 3 operas going right now, and each one has its own set. The theatre seats approximately 3,800 people.


After Lincoln Center, we traveled on the subway again up to Carnegie Hall. This is a very ipressive venue. It is strictly for concerts because there is no real backstage area, but boy are the accoustics good!! We were seated in the third out of four balconies listening to our tour guide as two men came out on stage to setup for an evening performance. We were able to hear their conversation clear as a bell and there were no microphones on stage. In fact, the only microphones used are only for recording purposes.


After Carnegie Hall, we had the rest of the day to do as we chose. I tried to get back to TKTS to see if there were any tickets available for any shows that happened to be playing on a Monday night. There were no shows playing that caught my interest, so I decided to take a group of students to the "Jekyl and Hyde Club" for dinner. This is a themed restaurant, kind of like a "Hard Rock" or "Planet Hollywood", but based on the story of Dr. Jekyl and Mr Hyde.
We started as a group of eight and dwindled to a group of five when we found out that it would be about an hour wait to get in. What we didn't know was that there would also be a wait once we got inside for a table! It took about an hour and a half to getinto the restaurant and get a table. Inside the restaurant, there are three floors to choose from and a little stage where various entertainment takes place throughout the evening. The food was a bit pricey for what it was, but it was good, and the restaurant was fun. I became a member of the "Jekyl and Hyde Club" as well.
After dinner we walked back to try for a Starbuck's coffee again, only to find that they had closed early, so we decided to call it a night.


Day 5, April 6th
Today we took the subway down to SOHO. We spent some time shopping at the flea markets and looking around and then had a wonderful lunch at "Pelegrino's", a little Italian restaurant. I was able to get some great pictures to use as research for painting the sets for Little Shop of Horrors. Hopefully, we will be able to imitate the style of graffiti that was so prevalent in the area.
After lunch, we walked up town a little further and did some more shopping. The group broke up and we all went our separate ways for the afternoon. I walked around for a while looking at some of the shops that we don't have here in California and then went up to Union Square where I caught the subway back to the hotel.

After going to dinner, we met in the lobby to see our final show, Night Must Fall, starring Matthew Broderick. This was our only non-musical Broadway performance that we attended. It was a good show. The set was incredible simply because it was done all in black and white to represet an English Country house from the early 1930's. It was a murder mystery with Matthew Broderick as the villain. The acting was very good, but the show seemed to be a bit slow. There was also very little mystery to the play.

After the performance, we rushed to the stage door to try to get Mr. Broderick's autograph. They collected our programs and took them to Mr. Broderick in his dressing room to sign. When he was done, they brought out the programs for us, and then we continued to wait until Mr. Broderick came out. Looking back, I feel bad for him because he just got mobbed by people wanting pictures with him. He had a look on his face that he just wanted to go home. His car was ten feet away, waiting for him, and there were so many people wanting pictures. He was very nice to actually stay for all of them, but it was such a long way to his car!!

Since this was to be our last night in the city, we fanned out and did some last minute shopping as well as getting some great deserts. Then it was back to the hotel to pack.

Day 6, April 7th
Well, this was our last day in New York. Today was a bit hectic trying to fit a professional seminar in with some last minute shopping and sightseeing and getting to the airport on time.
In the morning, we went and talked with Jeanne Leahman, the current Mother Abbot in The Sound of Music playing on Broadway. She talked to our group about professionalism and what it takes to be on stage and work with others. Her talk was very helpful to many. Despite the fact that most of the group was half asleep after their long last night in New York, she was willing to give us time to come up with some questions to answer.
After the seminar, we were given our last bit of free time to get lunch and finish our souvenir shopping. We were to meet in the hotel lobby one last time to get our gear together and get on a bus back to the airport. The hotel was to collect our bags from our room and have them waiting in the lobby for us. Yeah right!
Well, the hotel made a mistake and thought that we were leaving at 6pm so they did not have our luggage ready and waiting at 1:00pm for us. Finally, they bring our luggage down and we find out that the bus company sent the wrong bus and wee would have to cram to get everyone and there luggage to the airport. Then we look at our luggage and realize that it isn't OUR luggage. The hotel brought the wrong group's luggage.
We finally get the luggage and bus problems straightened out and get on our way to the airport. Joe called the airline from the bus to let them know that we would be running a little behind and to see if they could have someone ready to check us in as a group when we got there. The airline said that they would try to accomodate us. They didn't!!
We got to the airport and were told once we were inside that they would have to check us in at the curb. So we took our stuff outside and they split the group between to check in points. The second one ignored us which put us even further behind. We finally got all our bags in and got everyone through the metal detectors and got to the gate only to find out that the flight was delayed 15 minutes. That would have been nice to know a little earlier!
Once we were on board the plain, we played musical seats! We finally got everyone to agree on a seat for take off and then got everyone seated. We left the gate and were told that our return flight was going to take 6 hours due to weather. At least we were in the air and on our way! We got to see "You've Got Mail" as our movie. We landed at John Wayne Airport, after a rather bumpy flight, and were greeted by friends and family! So ends the chronicles of New York.





Return to Tripod Page.